Worst Time to Visit South Carolina: Navigating Hurricane Risks and Summer Heat
As participants in Amazon Associates and other programs, we earn from qualifying purchases. This comes at no additional cost to you. For more details, see our Affiliate Disclosure.
South Carolina, with its historic charm and stunning coastline, is a top destination for many travelers. However, just like every paradise has its downfalls, South Carolina isn't exempt from nature's challenges. If you're planning a trip to this southern gem, it's crucial to be aware of the potential hurdles, namely the looming threats of hurricane season and the sweltering summer heat.
HIGHLIGHTS
South Carolina offers a myriad of experiences, but travelers need to be aware of unpredictable weather patterns, including sweltering summers and hurricane risks.
Embracing unexpected weather changes can enhance the travel experience, turning moments like a rainstorm into refreshing breaks or unique photo opportunities.
Indoor attractions, from rich museums to culinary delights, offer alternatives for travelers during adverse weather conditions.
Preparedness and adaptability, backed by reliable resources and local insights, ensure a memorable trip regardless of climatic challenges.
In this article, we delve into the least favorable times to visit, ensuring your trip to the Palmetto State is as smooth and enjoyable as possible.
Understanding South Carolina's Climate
South Carolina's location on the southeastern coast of the United States means it experiences a temperate climate that can vary considerably from the mountains to the sea. Here's a brief overview:
Geographical Diversity: The state is divided into three primary geographical regions: the Upstate, Midlands, and Lowcountry. Each of these areas has its distinct weather patterns. The Upstate, close to the Blue Ridge Mountains, tends to be cooler, especially in the evenings, while the Lowcountry, near the coast, remains relatively warm throughout the year.
Seasonal Shifts: While South Carolina enjoys four distinct seasons, its winters are typically mild, especially in the coastal regions. Snow is a rare occurrence in the Lowcountry but can be seen occasionally in the Upstate.
Rainfall Patterns: The state receives a good amount of rainfall throughout the year. Spring is usually the wettest season, while fall tends to be the driest. However, the coastal areas are more susceptible to heavy rainfall events, especially during hurricane season.
Summer Heat and Humidity: Summers in South Carolina are characterized by hot and humid conditions. Daytime temperatures often rise above 90°F (32°C), especially in July and August. Coastal areas also experience high humidity levels, making the perceived temperature even hotter.
Hurricane Season: Running from June to November, with peak activity usually in August and September, this period poses the most significant weather-related risk for the state. Coastal regions are particularly vulnerable to storm surges, high winds, and torrential rain.
Adapting to the Environment: South Carolinians have learned to adapt to their environment, with homes, buildings, and infrastructure designed to handle both the heat and potential storm threats. For instance, many traditional Lowcountry homes are raised off the ground to prevent flood damage.
Understanding South Carolina's climate is pivotal for anyone planning a trip. Being aware of the state's diverse weather patterns helps visitors prepare and make the most out of their stay, whether they're soaking up the sun on a beach or hiking in the mountainous regions.
The Sweltering Southern Summers: What to Expect
South Carolina's summers are a hallmark of the Southern experience, enveloping the state in a warm embrace that's both charming and challenging. As the days grow longer, the temperature steadily climbs, often surpassing the 90°F mark, especially during July and August.
But it's not just the heat that characterizes a South Carolinian summer; it's the humidity. This moisture-laden air, especially prevalent in the coastal Lowcountry, can make the temperature feel even hotter, often leading to what locals refer to as "air you can wear."
This combination of heat and humidity can be particularly intense for those unaccustomed to it. It's common for the unprepared traveler to feel drained, with the midday sun being especially relentless. It's no wonder that many locals and seasoned visitors have adopted the tradition of the "Southern siesta," taking a mid-afternoon break to escape the harshest hours of sunlight.
But there's a silver lining to these hot summer days. As the sun sets, the evenings come alive. Towns and cities across the state, from Charleston to Greenville, host summer festivals, open-air concerts, and nighttime marketplaces. The balmy evenings, often punctuated with the rhythmic cadence of cicadas, offer a respite from the day's heat and a chance to experience the vibrant culture of the region.
Beaches, too, become havens for those seeking relief. Gentle sea breezes provide a welcome contrast to the stifling inland heat, making the coast a popular destination for both locals and tourists. And while the ocean waters might start chilly in early summer, by mid-season, they've warmed to a comfortable temperature, perfect for a refreshing dip.
Hurricane Season: Timing and Precautions
The allure of South Carolina's coastal beauty, with its pristine beaches and historic towns, is undeniable. However, this beauty comes with its own set of challenges, particularly during hurricane season. Spanning from June to November, with the most active months typically being August and September, this period is marked by an elevated risk of tropical storms and hurricanes that can bring torrential rain, high winds, and storm surges.
Timing is Everything
Understanding the ebb and flow of hurricane season is crucial for those planning to visit during these months. Early in the season, from June to early August, the threat is generally lower, though not absent.
The likelihood increases from mid-August through September, and while it begins to diminish in October, late-season storms can and do occur.
Staying Informed
With the advancement of meteorological technology, tracking potential storms has become more accurate. It's wise for travelers to keep an eye on trusted weather sources, such as the National Hurricane Center, especially if a tropical system is brewing in the Atlantic. Local news stations also provide real-time updates tailored to specific regions within the state.
Preparation is Key
If you find yourself in South Carolina during a hurricane warning or watch:
Familiarize yourself with evacuation routes, especially if you're along the coast.
Stock up on essential supplies such as water, non-perishable food, flashlights, and batteries.
Stay indoors during the storm and away from windows and glass doors.
Always heed the advice and warnings of local officials. If an evacuation order is given, it's for your safety.
Accommodations and Travel
Many hotels and accommodations in hurricane-prone areas have their own contingency plans in place. It's a good idea to inquire about these when booking.
Travel insurance, particularly the kind that covers trip cancellations due to weather events, can also provide peace of mind during this unpredictable season.
The Historical Impact: Past Hurricanes in South Carolina
South Carolina's picturesque coastline and rich history are juxtaposed against a backdrop of occasional natural fury. Hurricanes, powerful and unpredictable, have left their mark on the state, not just in terms of physical devastation, but also in shaping policies, community resilience, and narratives of survival and recovery. A look back at some of the most notable hurricanes provides insights into their impact and how the Palmetto State has adapted and evolved in their aftermath.
Hurricane Hugo (1989): Undoubtedly one of the most infamous storms in South Carolina's history, Hugo made landfall as a Category 4 hurricane near Charleston. The storm surge, wind damage, and subsequent flooding resulted in significant devastation.
With billions of dollars in damages, it remained one of the costliest storms in U.S. history for many years. The hurricane served as a wake-up call for the state, prompting updates in building codes and emergency response strategies.
Hurricane Gracie (1959): A lesser-known but potent hurricane, Gracie struck Beaufort as a Category 3 storm. The hurricane left behind a trail of destruction and served as one of the earliest instances in the 20th century where South Carolina had to grapple with the full force of a major hurricane.
Hurricane Hazel (1954): Striking just north of the South Carolina border, Hazel's impacts were nonetheless felt profoundly throughout the state. As a Category 4 hurricane, its storm surge and winds caused considerable damage to coastal communities.
Hurricanes Matthew (2016) and Florence (2018): These more recent storms reminded South Carolinians of the persistent threat hurricanes pose. Matthew skirted the coast, bringing heavy rain, storm surge, and flooding. Just two years later, Florence, though making landfall in North Carolina, drenched South Carolina with days of rain, causing extensive flooding, especially in the northeastern part of the state.
Apart from the physical destruction, these storms have deeply affected the cultural and emotional fabric of South Carolina. Communities, bound together by shared experiences, have stories of survival, recovery, and resilience. Every hurricane has reinforced the need for preparation and has taught valuable lessons in community support and rebuilding.
In many ways, these hurricanes have shaped South Carolina's collective consciousness. Memorials, oral histories, and local legends serve as poignant reminders of nature's power and the indomitable spirit of South Carolinians. They stand testament to a state that, despite facing nature's fury head-on, remains unbroken and ever-resilient.
Staying Safe: Tips for Travelers During Adverse Weather
Venturing into a new place always comes with its set of exhilarations and uncertainties. When you add adverse weather to the mix, the need for caution and preparedness becomes paramount. South Carolina, with its undeniable charm, can present its share of meteorological challenges. For travelers keen on making the most of their visit while ensuring their safety, here are some guidelines to consider:
Stay Informed: Before and during your trip, keep an eye on the local weather forecasts. Smartphone apps, local news stations, and the National Weather Service provide real-time updates that can be invaluable for your travel plans.
Know Your Surroundings: If you're staying near the coast or in low-lying areas, be aware of the potential for flooding, especially during heavy rainfall or storm surges. Familiarize yourself with the area's topography and potential evacuation routes.
Prepare an Emergency Kit: A basic kit should include water, non-perishable food, a flashlight, batteries, a first-aid kit, local maps, and any necessary medications. While many accommodations will have essential supplies, it's always good to be self-sufficient.
Stay Indoors During Severe Weather: Whether it's a summer thunderstorm or a passing hurricane, it's safest to remain indoors. Avoid driving, as roads can quickly become flooded or blocked by debris.
Follow Local Guidelines: Local authorities are well-versed in handling adverse weather situations. If they issue a warning, travel restriction, or evacuation order, always heed their advice.
Secure Important Documents: Keep your passports, travel insurance papers, and other vital documents in a waterproof container or bag. Digital backups, saved on cloud storage or a USB drive, can also be beneficial.
Be Flexible: Weather can be unpredictable, so be ready to adjust your plans. Whether it's delaying a day's outing, changing locations, or even extending your stay, flexibility can ensure both your safety and enjoyment.
Travel Insurance: If traveling during potentially adverse weather seasons, consider investing in travel insurance that covers disruptions due to weather events. This can alleviate some stress and potential financial strain.
Stay Connected: Ensure your phone is charged and consider investing in a portable charger. Staying connected allows you to receive timely updates and contact emergency services if needed.
Engage with Locals: Residents often have a wealth of knowledge when it comes to navigating local weather challenges. They can provide insights, suggest indoor activities, or even share stories that offer a unique perspective on the region.
Travel is as much about embracing the unexpected as it is about planning. By taking proactive steps and maintaining a vigilant yet adaptable mindset, you can experience the beauty of South Carolina while ensuring your safety during any adverse weather conditions.
Alternative Activities: Indoor Attractions and Off-Peak Travel Tips
South Carolina's diverse landscape offers a plethora of experiences for travelers. However, when the weather doesn't cooperate or you find yourself visiting during off-peak seasons, it's beneficial to have a repertoire of indoor attractions and activities in your arsenal. Here are some suggestions to ensure an enriching visit, come rain, shine, or anything in between.
Rich Museums and Historical Sites
South Carolina State Museum, Columbia: Dive into the state's art, history, natural history, and science all under one roof. This museum offers interactive exhibits that engage visitors of all ages.
Charleston Museum: Known as America's first museum, it showcases the city's rich cultural and natural history, offering a unique glimpse into the colonial era.
Artistic Endeavors
The Gibbes Museum of Art, Charleston: Explore the visual arts of the American South and their contribution to the nation's artistic landscape.
Greenville County Museum of Art: Home to an impressive collection of Andrew Wyeth watercolors and other American art pieces, it's a must-visit for art aficionados.
Theater and Performance
Peace Center, Greenville: This renowned venue hosts concerts, Broadway shows, and other live performances throughout the year.
Historic Dock Street Theatre, Charleston: A blend of history and artistry, enjoy plays in a theater that dates back to the 18th century.
Literary Havens
Pat Conroy Literary Center, Beaufort: Dedicated to the beloved Southern writer, this center celebrates the literary legacy of Pat Conroy and promotes the broader literary community.
Off-Peak Travel Tips
Flexible Planning: Off-peak seasons can mean fewer crowds and more personalized experiences. It also allows for spontaneous decisions, such as suddenly visiting a recommended local haunt.
Seasonal Savings: Traveling during off-peak times can result in discounted hotel rates, tours, and other attractions.
Engage with Locals: Fewer tourists mean locals have more time to chat, share stories, and give recommendations. Engaging with residents can offer a unique perspective and enrich your visit.
Attend Local Events: Even during off-peak seasons, towns and cities host local events, festivals, or workshops. They provide an authentic taste of South Carolina's vibrant culture.
While the allure of South Carolina's outdoors is undeniable, its indoor offerings are equally captivating. By exploring the state's cultural, historical, and artistic attractions or opting for off-peak travel, you can experience the depth and diversity of the Palmetto State, irrespective of external conditions.
Top Activities in South Carolina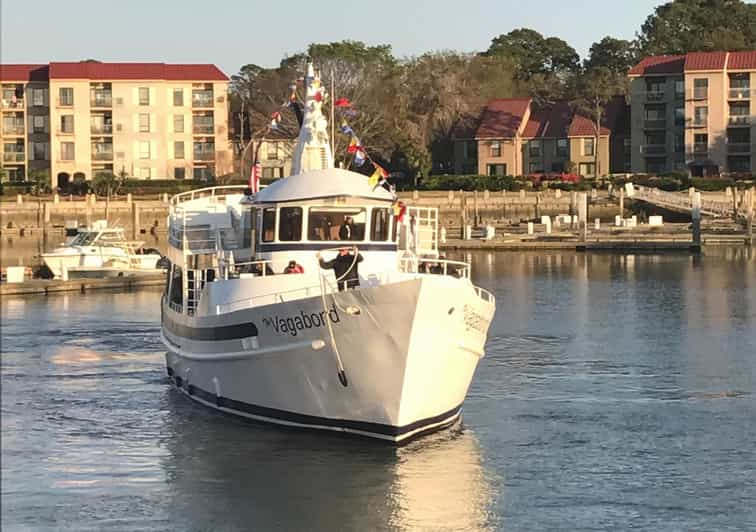 Hop aboard a comfortable boat for a sunset cruise to spot dolphins in their natural habitat. The cruise offers incredible views of Hilton Head Island, with dolphin sightings guaranteed. Learn about these beautiful creatures from your expert captain.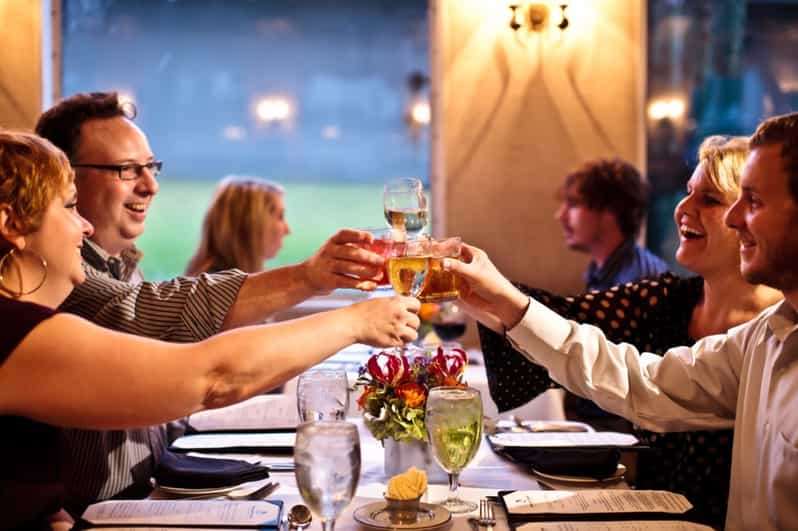 Experience Charleston Harbor on a relaxing dinner cruise. Let the sounds of music fill the air as you enjoy a delicious Southern dinner while taking in incredible views onboard the Spirit of Carolina.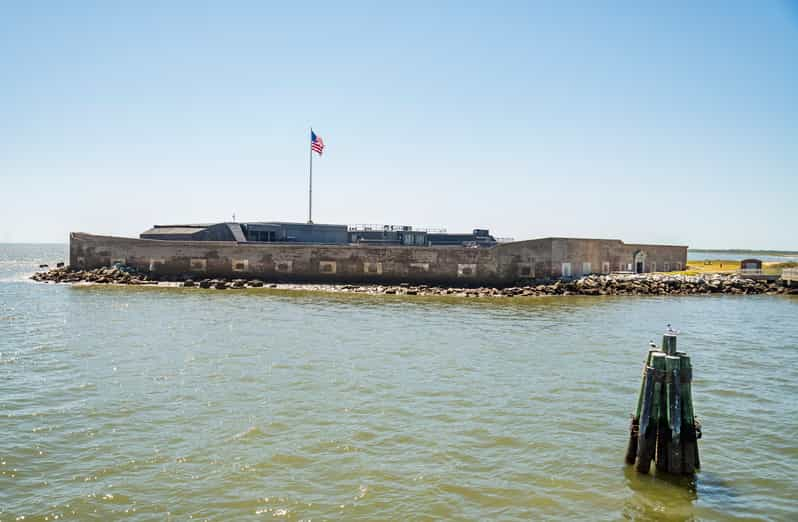 Take a ferry ride to the grounds of Fort Sumter, where America's deadliest war began. Explore the grounds at Fort Sumter National Monument and visit the Museum there.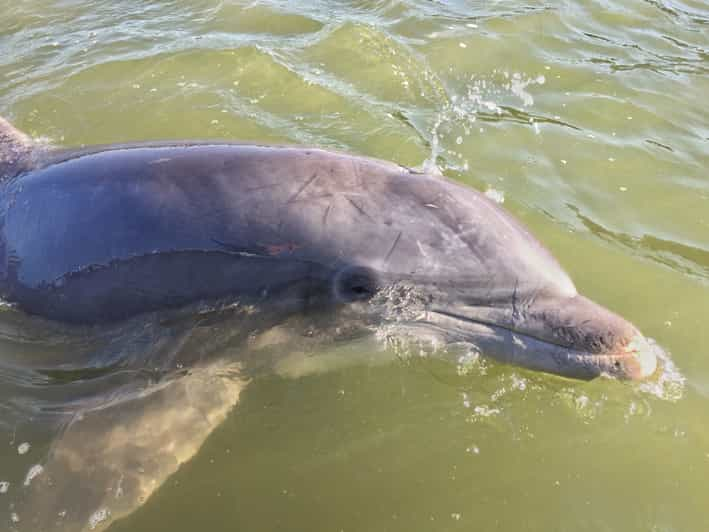 Explore the waters of Hilton Head Island and see Atlantic bottlenose dolphins up close. Learn more about the local ecosystem with a local guide. Enjoy an experience sure to delight the whole family.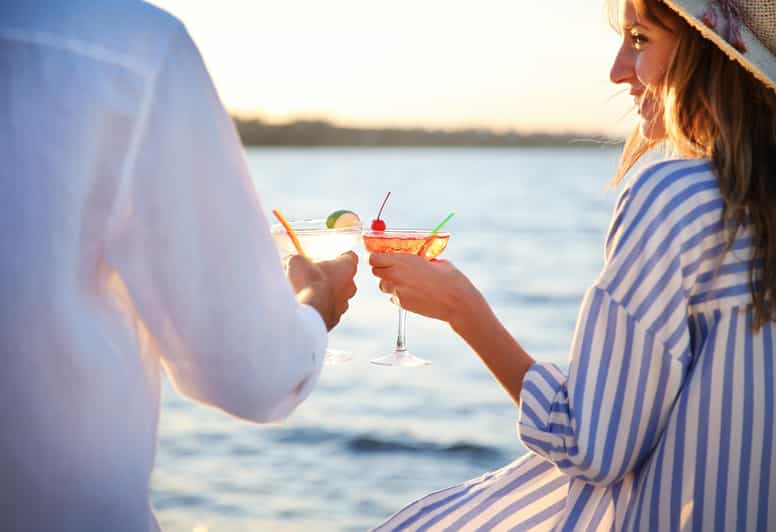 Enjoy a 3-course dinner cruise with a delicious menu, prepared fresh by award-winning chefs at the Sea Pines Resort. Sail through Intracoastal waterways and admire the incredible views.
Making the Most of Your Visit, Regardless of the Weather
South Carolina, with its picturesque landscapes and rich cultural tapestry, beckons travelers year-round. However, like any destination, it has its fair share of unpredictable weather. But a few raindrops or sweltering days shouldn't deter your adventure. Here's how to ensure that you make the most of your visit, come what may in the skies.
Embrace the Unexpected
Weather as an Experience: Instead of seeing inclement weather as a setback, view it as part of the South Carolina experience. A sudden rainstorm can be a refreshing break, and the sight of Charleston's cobblestone streets glistening under a light drizzle is nothing short of poetic.
Indulge in Culinary Delights
Cozy Cafes: Rainy days are perfect for ducking into a local café, sipping on some Southern sweet tea or a hot coffee, and perhaps indulging in a slice of classic pecan pie.
Seafood Feasts: South Carolina's coastal towns boast some of the best seafood restaurants. A cloudy day is as good as any to enjoy a hearty bowl of shrimp and grits or a low-country boil.
Local Workshops and Classes
Many towns offer workshops where you can learn a local craft, cook up a Southern delicacy, or even delve into the region's history. It's both educational and a great way to pass the time indoors.
Retail Therapy
From boutique shops in downtown Greenville to the historic Charleston City Market, shopping can be a great way to explore local crafts and produce.
Relax and Rejuvenate
Spa Day: Consider treating yourself to a spa day. Many hotels offer spa services, from massages to facials, perfect for a rainy or overly hot day.
Read a Local Author: Grab a book by a South Carolinian author, like Pat Conroy or Ron Rash, and immerse yourself in local tales.
Adapt and Plan
Morning Adventures: During the hotter months, plan outdoor activities for the early morning when temperatures are cooler.
Rain Checks: If an activity gets rained out, ask about rescheduling. Many places understand the unpredictability of weather and are flexible with adjustments.
Interactive Indoor Attractions
Consider places like the Roper Mountain Science Center in Greenville or the Ripley's Aquarium in Myrtle Beach. These spots offer engaging experiences irrespective of the weather outside.
Stay Connected
Use apps and local websites to keep an eye on the weather forecast, ensuring you can adjust your plans accordingly.
South Carolina's charm isn't merely its sunny beaches or balmy evenings but also in the myriad experiences it offers in every weather condition. With a blend of adaptability, curiosity, and a dash of spontaneity, your trip can be memorable, regardless of what Mother Nature has in store.
Planning Ahead: Resources and Alerts for Travelers
In today's interconnected digital age, there's an abundance of resources at a traveler's fingertips. Before venturing to South Carolina, or any destination for that matter, it's wise to familiarize oneself with essential platforms that provide real-time updates, insights, and recommendations. Here's a guide to some invaluable resources to assist you in making informed decisions and ensuring a seamless travel experience.
By integrating these resources into your pre-travel and on-the-go planning, you can ensure a trip that's not only enjoyable but also safe and well-informed. South Carolina awaits with its myriad experiences, and with the right tools at hand, you'll be poised to make the most of every moment.